Hello! I am ready to share some events with you because I actually had the opportunity to do some cool things. I have been looking forward to this for quite some time. I went on a road trip with Katie, Kelly, and Erin. The purpose was to see Panic! At The Disco, 21 Pilots, Fitz and the Tantrums, and Walk the Moon. We just had to drive a few hours to reach the city; it went quite fast. We ate a picnic lunch at a a sculpture park.
I climbed one of the sculptures and captured this side of Erin and Katie.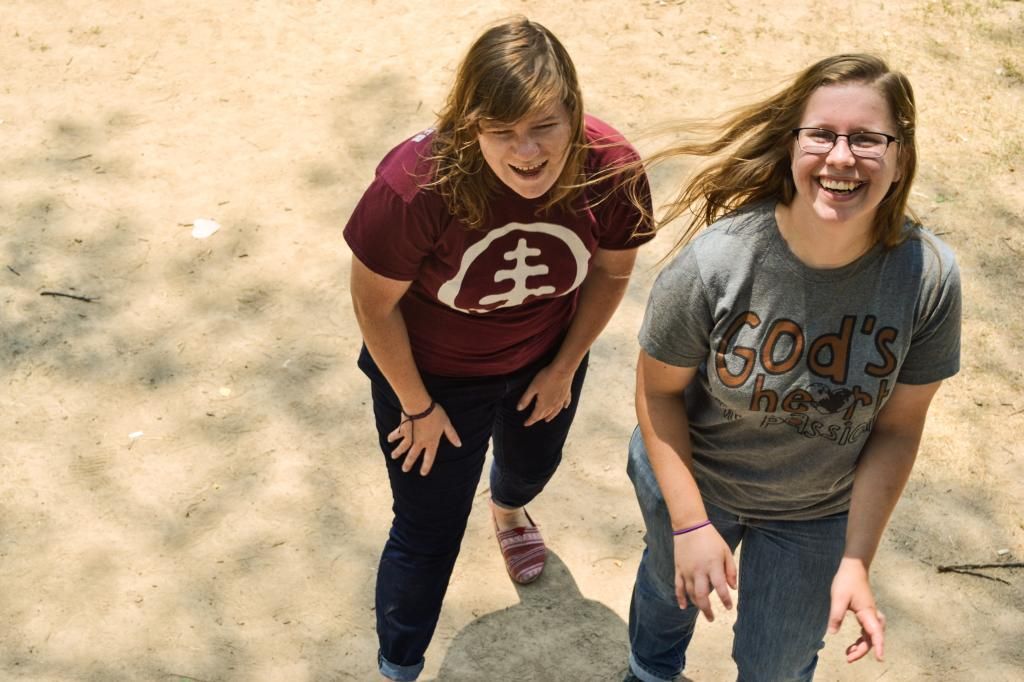 Vouge.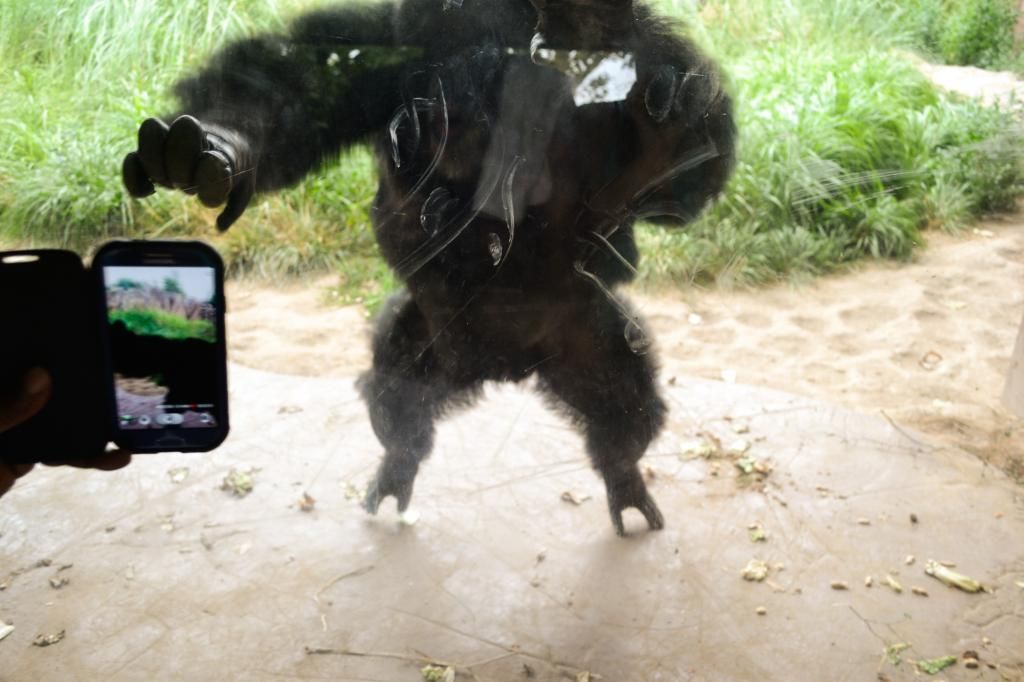 Rouge. (With reason.)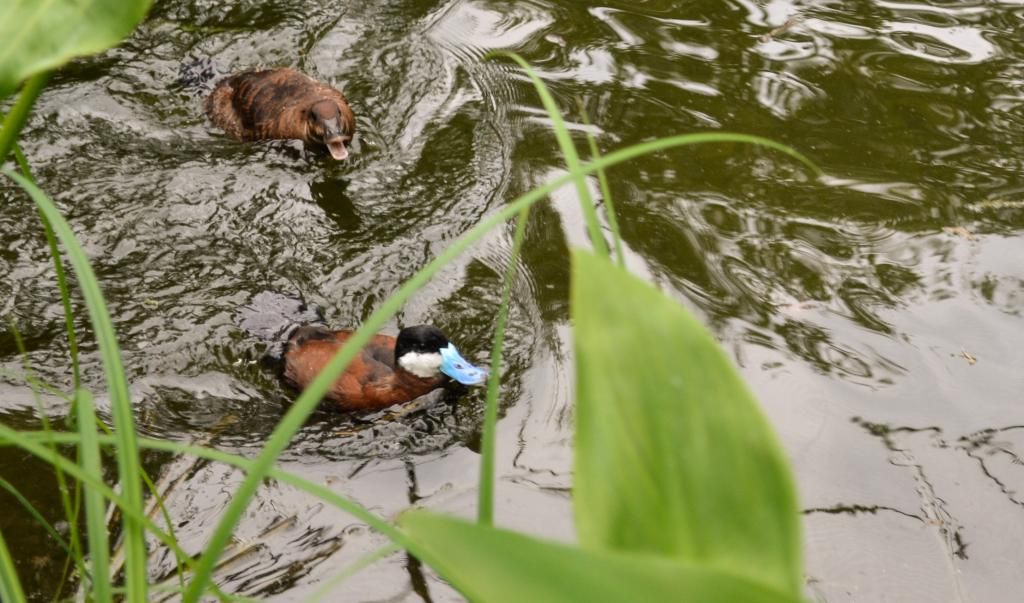 Katie captured the pursuit of the blue-bill.
Katie's as well.


We chilled in the hotel room by watching the end of Gravity and getting cleaned up for the concert. I didn't take that many pictures or video because I didn't have the best view and I also was dancing. I really enjoyed the whole concert and all of the performances. Twenty One Pilots really blew me away! Tyler Joseph has this amazing voice the includes rapping, singing and a bit of screaming. It was seamless and something I could never experience again until I see him live again. And Brendon Urie just made me happy. He is seriously gorgeous and his voice is even more so. If you follow me on Pinterest, I am sorry for the spamming of him (But not really...;)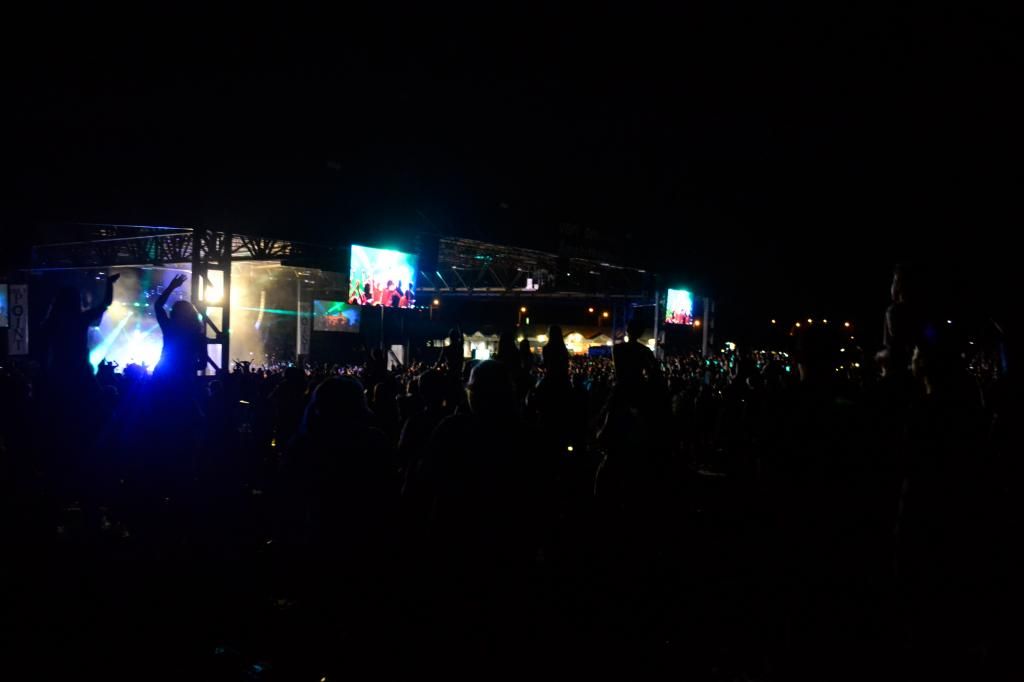 We slept in a bit and enjoyed our breakfast before heading out to explore. Our first stop was this amazing greenhouse. It cost just a dollar to get in and we had the place to ourselves the whole time.:)
This was all just the little park out front.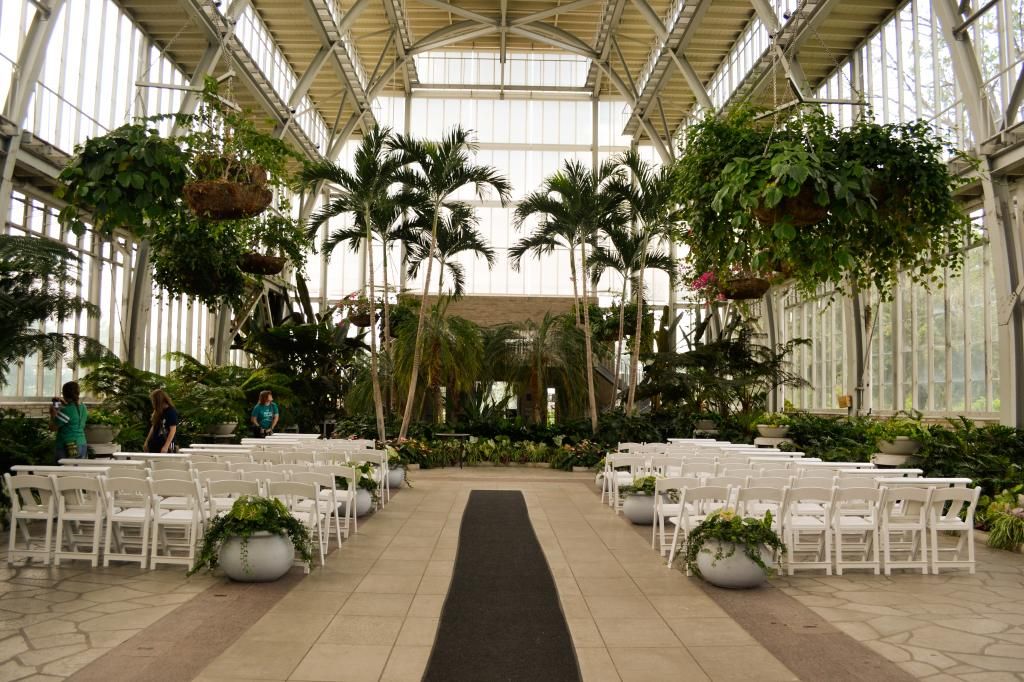 This is where Brendon and I will get married. :D
Erin, doing what she does.
Kelly, being amazed like all of us.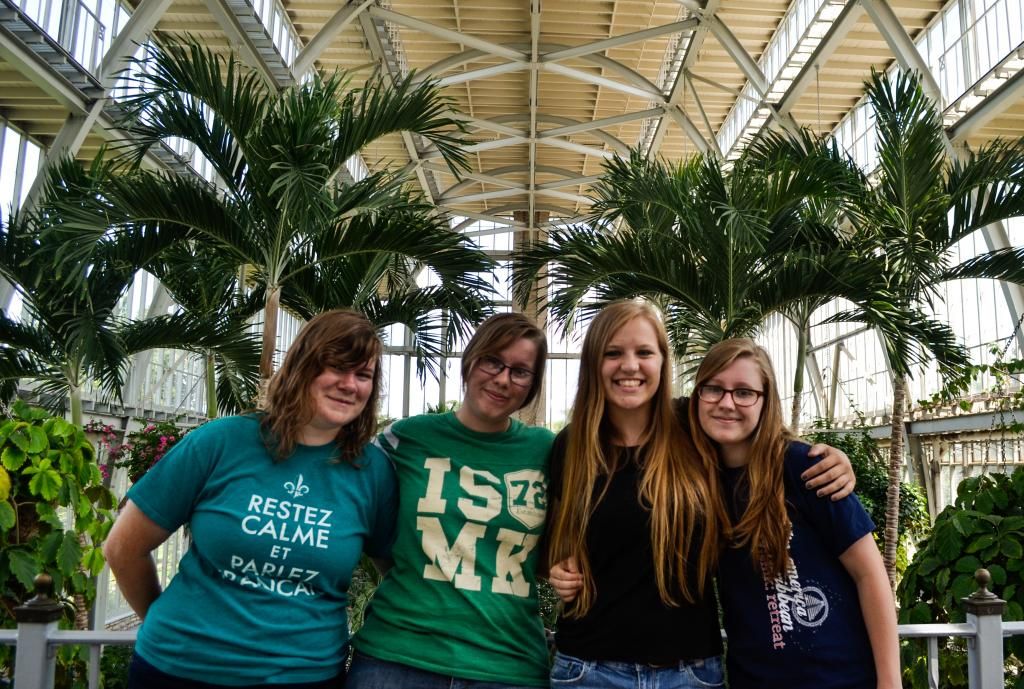 Our whole gang! They had a little balcony we were allowed to climb up.
Selfie! (Taken by Katie)

We then ventured to the art museum.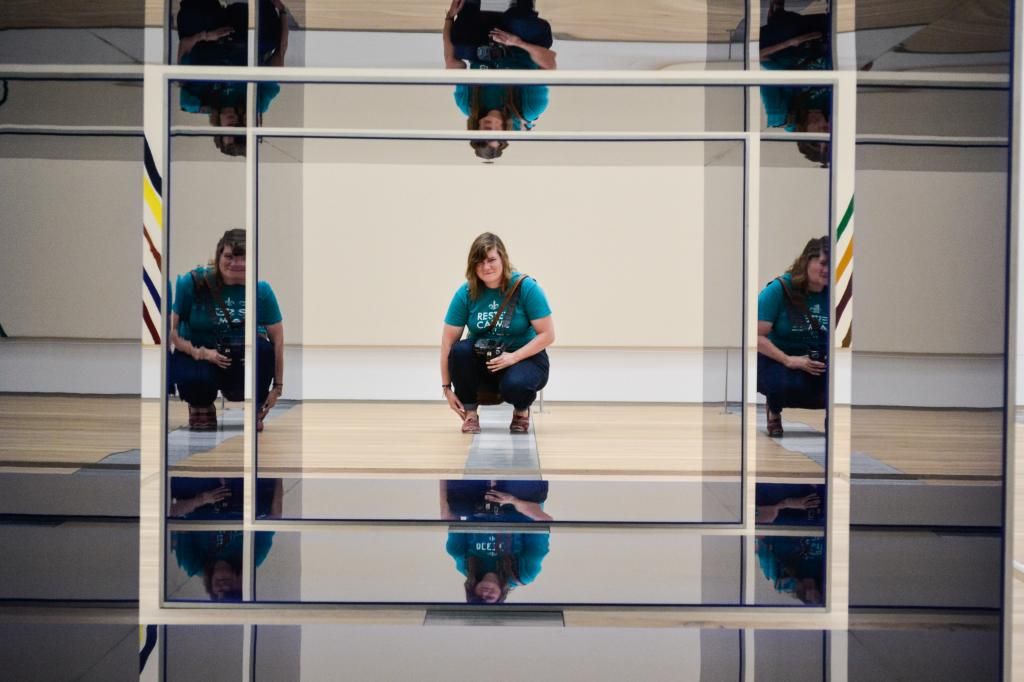 One of the pieces was set on a timer and I caught Kelly's true reaction.
We then grabbed some pizza and began our trek home.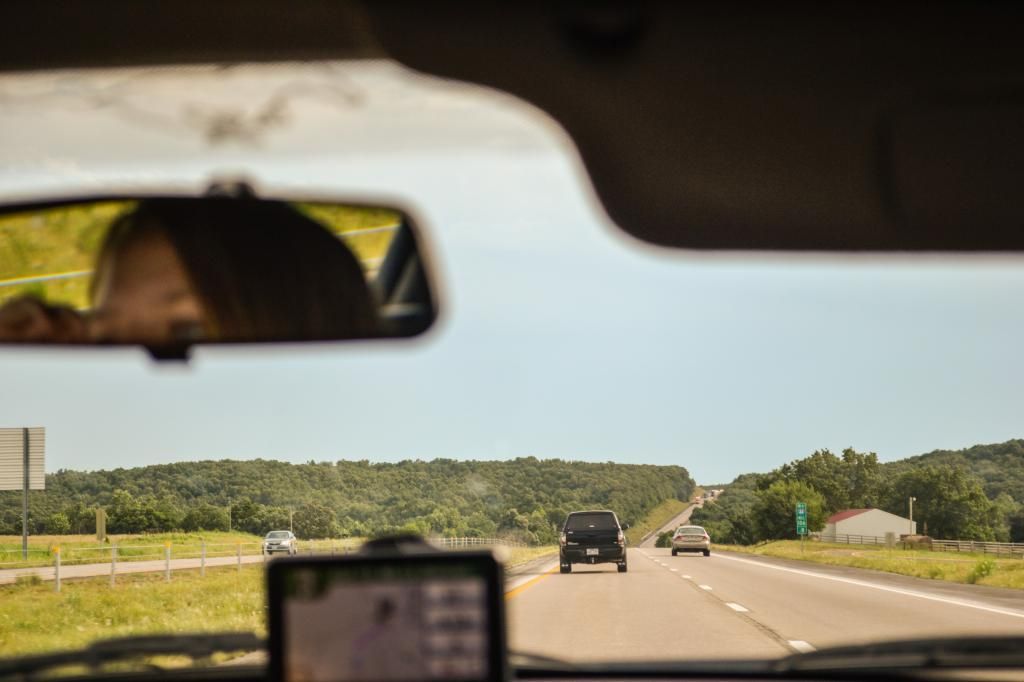 So. That concludes that most jam packed yet relaxing weekend. This was quite a lot for two days but it was so enjoyable. I had never been on such an extensive road trip on my own with three amigas. It was empowering, us all working together, navigating and planning this all out. I am happy I went with these peeps! The live music also just re-energized my spirit. I cannot stop listening to Panic and twenty one pilots, but it sucks because it cannot compare to how true they sounded that night.
I feel like I will be more willing to go out of my way to see artists I like. Even if it seems like a lot to handle, I just need to do it. I won't regret it. I know now how live shows make me feel.
Absolutely INFINITE.